EST Solarpedia

The EST Solarpedia is an open educational resource offered by the European Solar Telescope project for use by the teaching community and the general public. It contains 461 infographics organised in 15 main categories and 63 subcategories, dealing with a wide range of solar topics, from the Sun as a star, its properties, layers, and physical processes, to the eruptive Sun, Sun-Earth relations and space weather. It also pays attention to historic and societal aspects.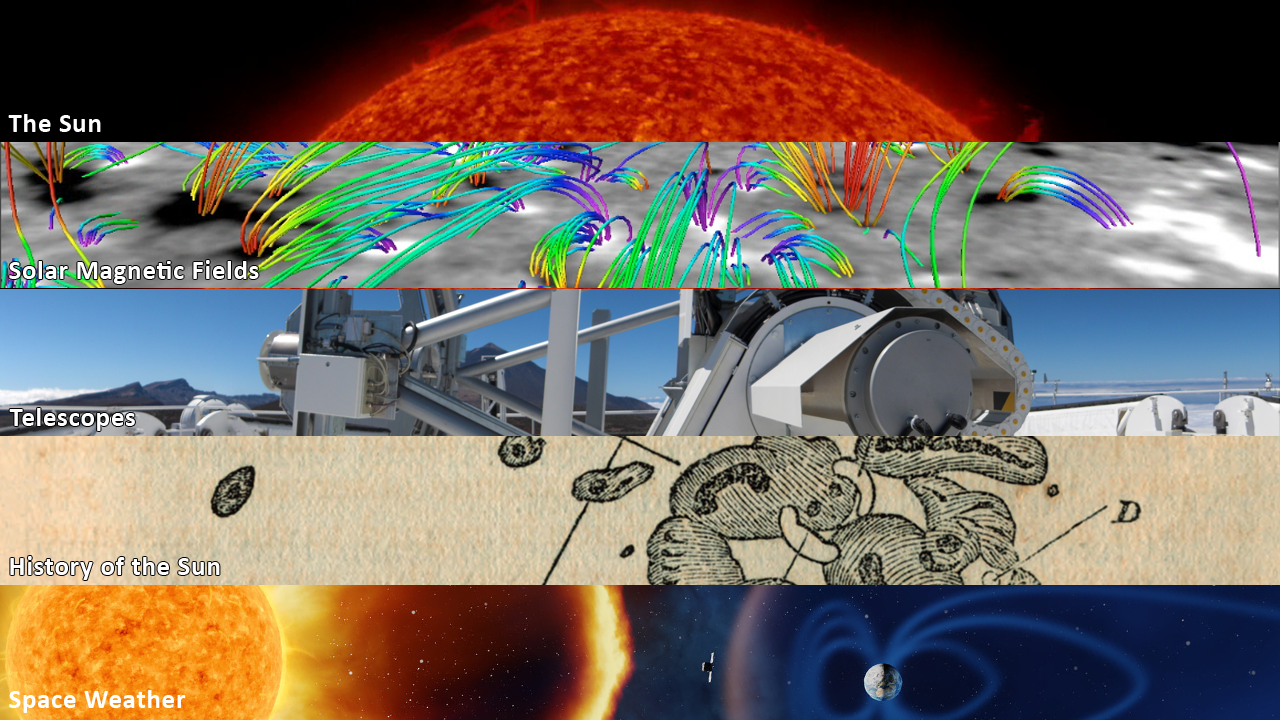 The infographics included in the Solarpedia were prepared by international teams of students participating in the EST School Contest "The Sun at a glance". They are provided as high-resolution files and have been reviewed by solar physicists from the EST consortium, to ensure they meet the minimum quality requirements.
All infographics in the EST Solarpedia can be donwloaded freely, under a Creative Commons BY-NC-ND 4.0 international license. When using, sharing or copying these infographics, please make sure you give proper credit to the authors and cite the source, so that other people can track their origin. The author names are located next to each infographic, together with other useful information such as the title and country of origin of the work.
The Sun as a star
 The Sun as a physics lab
 Solar atmosphere
Solar features
Solar magnetic fields
The eruptive Sun
Space weather
Sun-Earth relations
 Solar telescopes
Space missions
Solar history
Famous solar physicists
 Societal aspects
---