The European Researchers' Night 2021 is taking place on Friday, September 24. After the online edition in 2020 due to COVID-19, EST scientists and engineers will engage in public activities across the continent.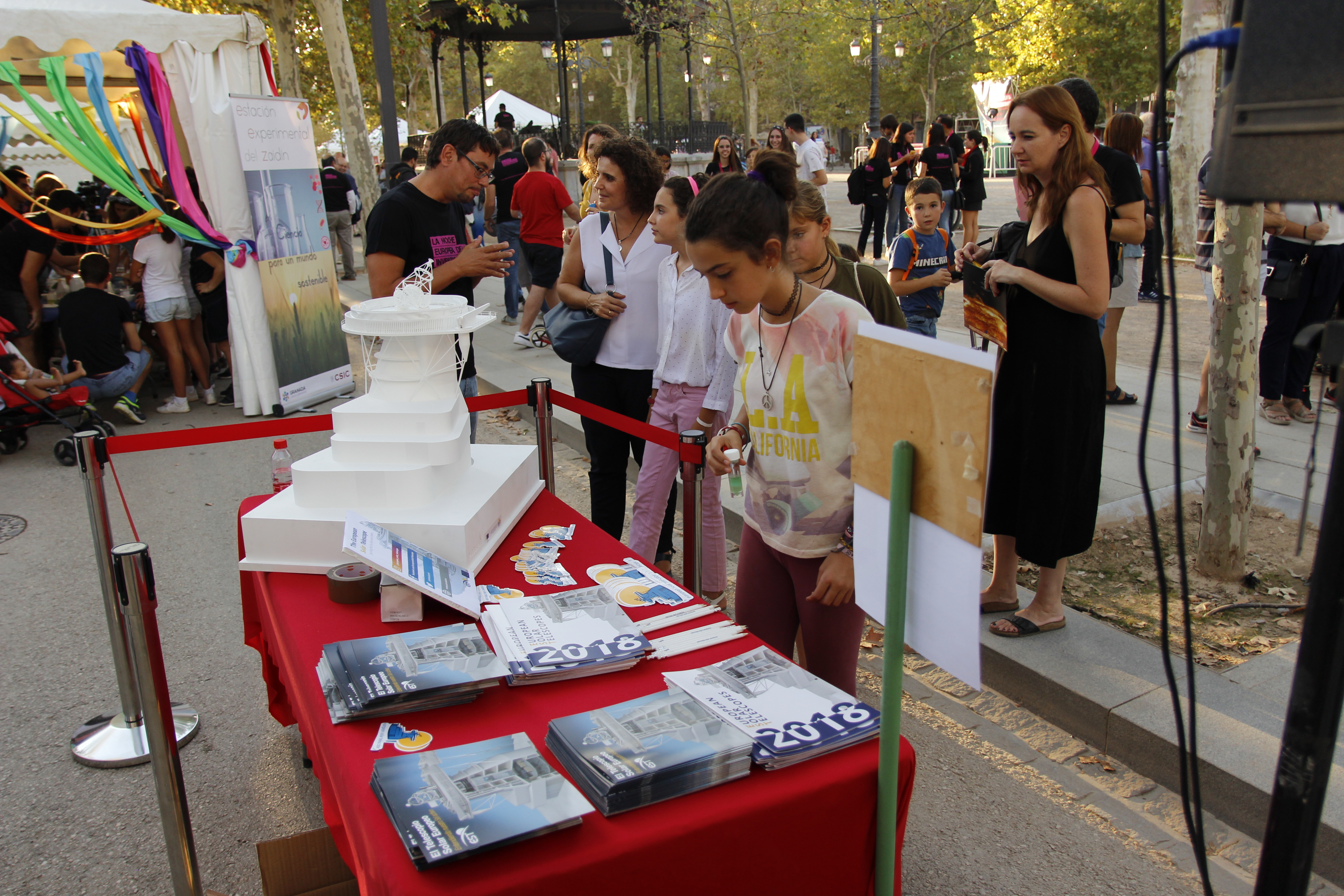 CZECH REPUBLIC
Guided tours, solar observations, and workshops
September 24. 15.00 - 19.00
Astronomical Institute of the Czech Academy of Sciences. Ondřejov.
The solar researchers in Ondřejov Observatory have organised observations of the Sun in the historical Western dome if weather conditions allow it. Besides, they will offer a tour of the workplaces of the Solar Department: solar patrol service, solar radio telescope RT5 with a diameter of 10 meters, solar horizontal spectrograph HSFA2, and solar telescope in Pecný (located in nearby Geodetic Observatory). In the Solar Department building, participants will be able to build their own spectrometer following the guidelines of the EST Virtual Kit.
More information at: http://www.asu.cas.cz/articles/1830/463/noc-vedcu-24-zari-2021
ITALY
Talks and EST project explanations
September 24. 17.00 - 24.00
Palazzo Platamone, Via Vittorio Emanuele II, Catania.
Francesca Zuccarello, from Università di Catania, will offer a talk about the EST School Contest "The Sun at a glance". More information at: https://www.sharper-night.it/evento/talk-show-il-sole-in-sintesi/
Besides, the EST members from INAF-Catania will set up a booth where they will be explaining the European Solar Telescope Project and distributing the EST promotional materials.
Video talks
September 24.
Università Tor Vergata.
Online. Rome
The researcher Alessandro Berlingeri, from Assoziacione ScienzImpressa, has given a talk about Space Weather and the European Solar Telescope. It is available online HERE.
Professor Francesco Berrilli has maintained an encounter online with high school students to talk about the Sun and Solar Physics research. You can see the full interview HERE. 
PORTUGAL
EST project explanations
September 24. 16.00 - 23.00
Liga dos Combatentes, Coimbra.
The colleagues from OGAUC will have a stand showing videos and offering explanations about Solar Astronomy and the EST project. More information at: https://noiteeuropeiadosinvestigadores.uc.pt/actividade/?id=recOOdMnaw36ElzDN
SPAIN
EST project explanations
September 24. 18.00 - 22.00
Paseo del Salón, Granada.
Members of the EST project from IAA-CSIC will set up a stand, sharing with the public information about the EST project and the EST School Contest, "The Sun at a glance". 
Talk: "La Fïsica Solar en la era de los grandes telescopios y misiones espaciales"
September 24.  19.30
Cámara de Comercio de Granada
Luis Bellot (IAA-CSIC) has been invited to give a talk to commemorate the 40th Anniversary of the Astronomical Society in Granada (Spain). More information at: https://www.astrogranada.org/