Following the creation of the EST Canarian Foundation on July 25, 2023 with the signature of 9 research institutions from 7 European countries, the first meeting of the Foundation's Board of Trustees took place online on September 19.
All the institutions that are part of the Foundation are represented in the Board of Trustees, which is the governing body that will hold the representation of the entity and exercise all the necessary powers to achieve its aims.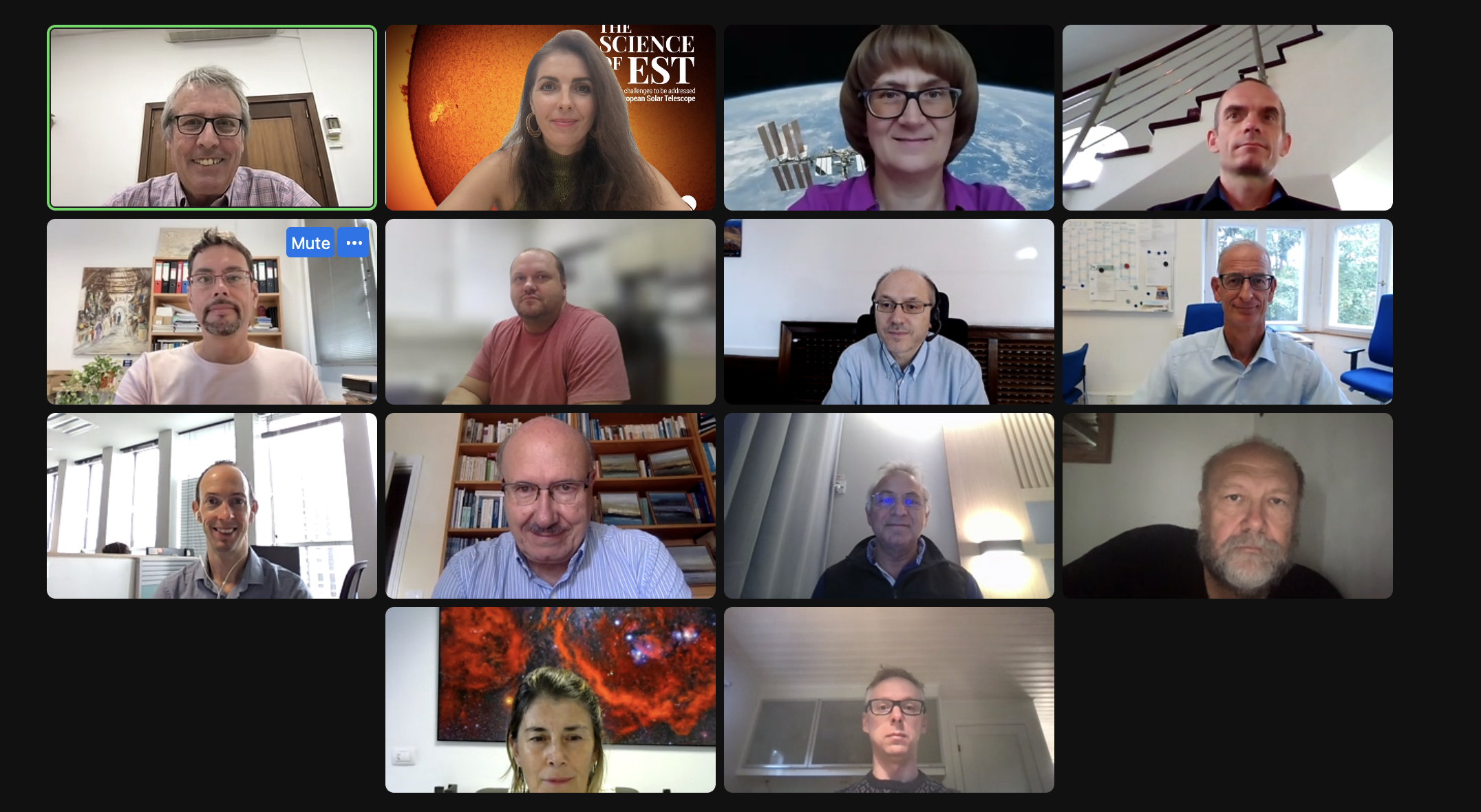 Manuel Collados, the coordinator of the EST project, opened the meeting by welcoming the trustees and presenting the agenda. Next, the following Foundation appointments were unanimously agreed upon:
President: Manuel Collados (ES)
Vice-President: Peter Gömöry (SK)
Secretary: Alejandra Martín (ES)
A primary focus of the discussion was defining the national-level perspectives to support the creation of the EST European Research Infrastructure Consortium (EST ERIC), an imminent objective of the Foundation. The EST ERIC will serve as the authorized body with the responsibility of managing all aspects of constructing and operating this large European research infrastructure.
This first meeting also outlined future steps to guide the project towards the construction phase, with particular emphasis on the action plan for the first year that includes the completion of the EST preliminary design and passing the telescope Preliminary Design Review by an independent international committee.
 
MEMBERS OF THE EST FOUNDATION BOARD OF TRUSTEES
Rafael Rebolo
Instituto de Astrofísica de Canarias (ES)
Manuel Collados
Instituto de Astrofísica de Canarias (ES)
Casiana Muñoz
Instituto de Astrofísica de Canarias (ES)
Francisco Javier Moreno
Consejo Superior de Investigaciones Científicas (ES)
Luis Bellot
CSIC /Instituto de Astrofísica de Andalucía (ES)
Jorrit Leenaarts
Stockholm University (SE)
Sami Solanki
Max-Plank Institute for Solar System Research (DE)
Jo Bruls
Leibniz Institute for Solar Physics (DE)
Svetlana Berdyugina
Università de la Svizzera italiana (CH)
Jan Jurcak
Astronomical Institute of the Czech Academy of Sciences (CZ)
Peter Gömöry
Astronomical Institute of the Slovak Academy of Sciences (SK)
Robertus Erdelyi
University of Sheffield (UK)