The European Solar Telescope was present as an Affiliated Big Science Organisation (ABSO) at the Big Science Business Forum (BSBF) 2022 held in Granada (Spain) from October 3-6, 2022.
BSBF 2022 is a business-oriented congress focused on technology that brings together the main European research infrastructures and industry. This edition was organised by the Centre for Industrial Technology Development (CDTI) of the Spanish Ministry of Science and Innovation.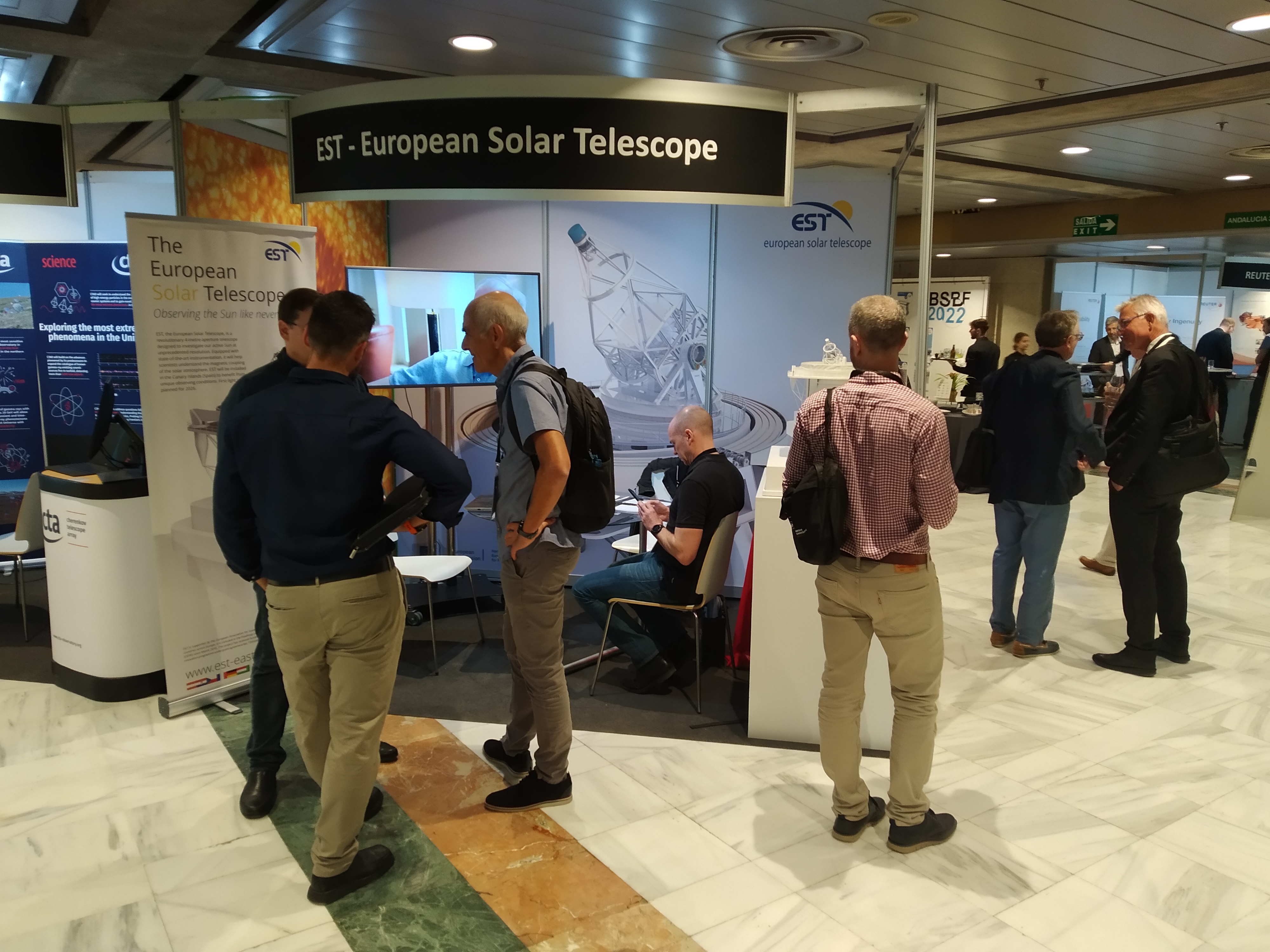 More than 1100 participants and 150 speakers gathered in the Granada Convention Centre, where 190 technological companies and big science projects were exhibiting. The European Solar Telescope set up a booth to present the latest developments in the telescope preliminary design as well as the upcoming industrial opportunities for European companies.
Miguel Núñez, EST systems engineer, gave a talk as part of the session "Affiliated Big Science Organizations I". He shared with the audience the current status of the project, highlighting the opportunities for investment in the coming years, especially when the construction phase begins.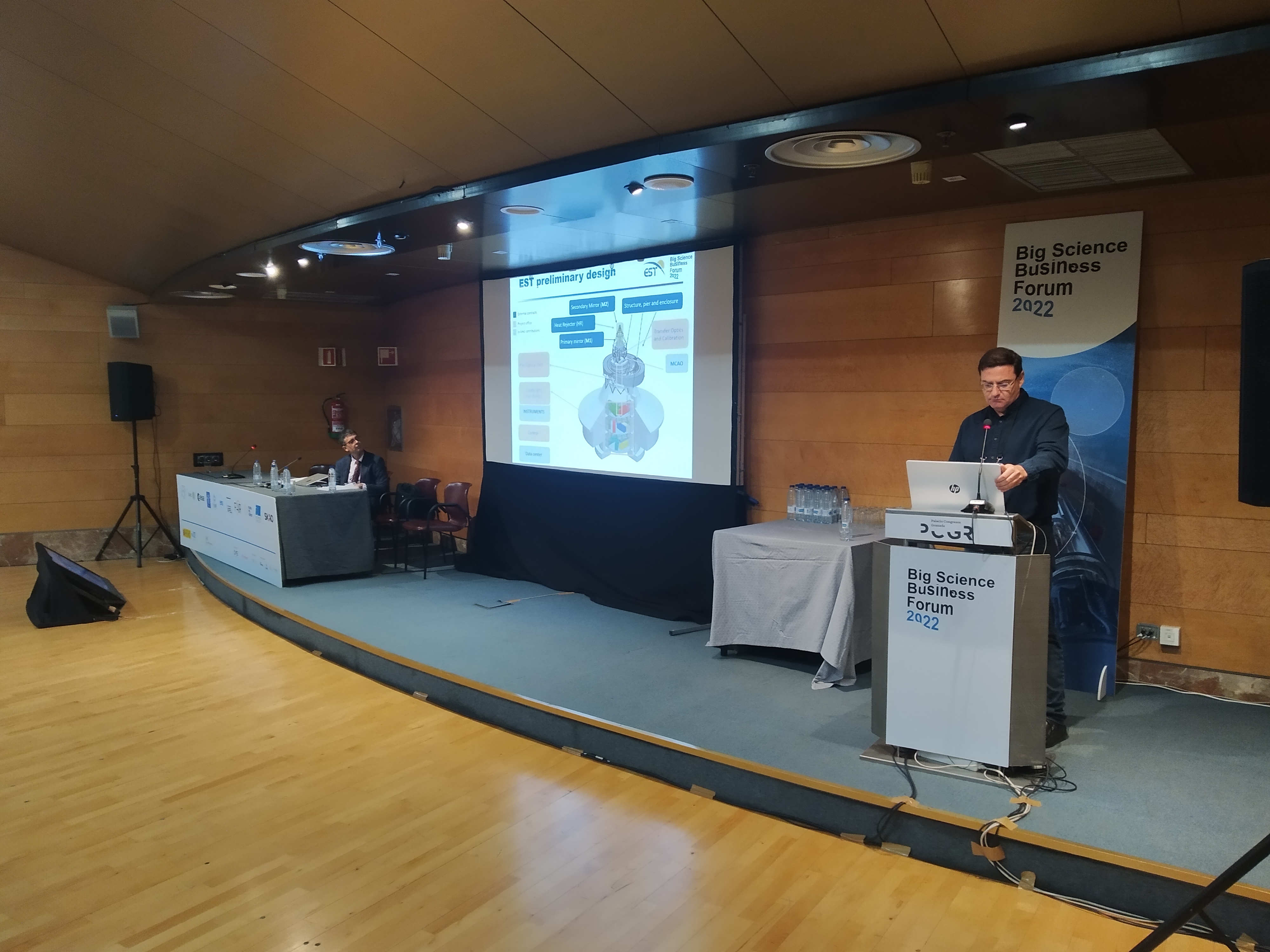 EST raised large interest among relevant companies from different technology fields, from optics manufacturers to big data centres. Around 15 B2B meetings were scheduled with the EST representatives during the event, and up to 40 informal meetings and presentations took place at the EST booth.
More information about BSBF 2022 is available at www.bsbf2020.org.
Image gallery